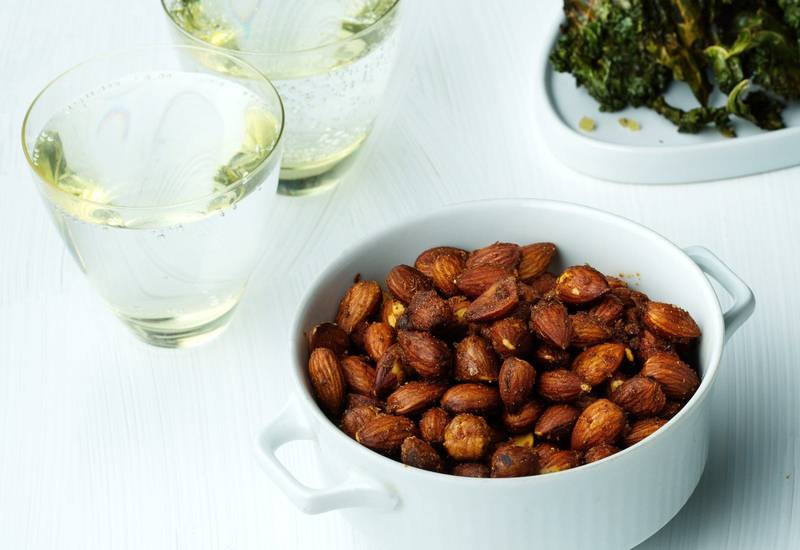 Spicy keto roasted nuts (Low Starch Vegan Recipe Analysis)
Crunchy, salty, spicy, snacktasticness. These keto nuts will keep you and your guests coming back for more, and more, and more.
Full recipe at www.dietdoctor.com
Ingredients
keyboard_arrow_down
8 oz. pecans or almonds or walnuts
8 oz (227g) Pecan Candy, Walnut Sweet Almond

Daily Limits
starchestimated
0g of 5g (0%)
Ingredients
PECAN ALMOND, SUGAR AND GLUCOSE.
May not be a complete representation of the selected category.
keyboard_arrow_down
1 tsp salt
1 tsp (6g) Salt, Table

keyboard_arrow_down
1 tbsp olive oil or coconut oil
1 tbsp (14g) Oil, Coconut

keyboard_arrow_down
1 tsp ground cumin
1 tsp (4g) Ground Cumin

keyboard_arrow_down
1 tsp paprika powder or chili powder
1 tsp (2.7g) Spices, Chili Powder

Daily Limits
starchestimated
0.21g of 5g (4%)