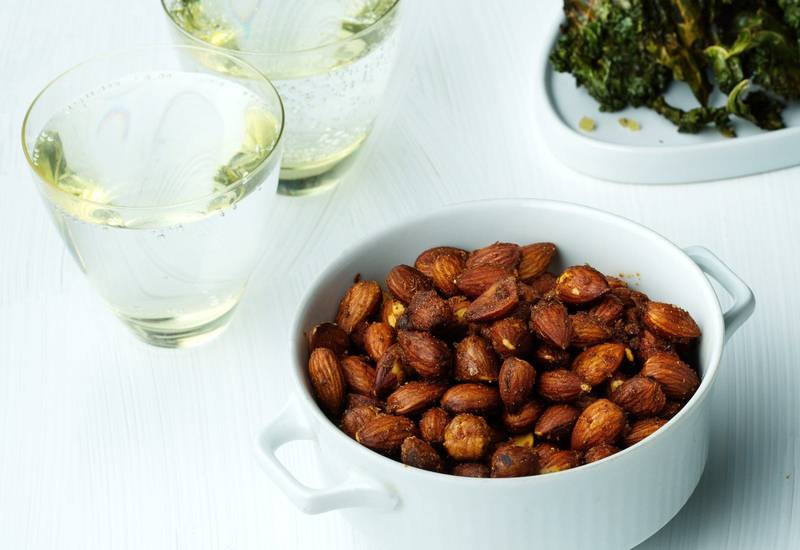 Spicy keto roasted nuts (Vegan Keto Gluten-Free Recipe Analysis)
Crunchy, salty, spicy, snacktasticness. These keto nuts will keep you and your guests coming back for more, and more, and more.
Full recipe at www.dietdoctor.com
Ingredients
keyboard_arrow_down
8 oz. pecans or almonds or walnuts
8 oz (227g) Pecan Candy, Walnut Sweet Almond

Daily Limits
net carbs
50g of 15g (333%)
Daily Goals
total fat
3.4g of 100g (3%)
Ingredients
PECAN ALMOND, SUGAR AND GLUCOSE.
May not be a complete representation of the selected category.
keyboard_arrow_down
1 tsp salt
1 tsp (6g) Salt, Table

keyboard_arrow_down
1 tbsp olive oil or coconut oil
1 tbsp (14g) Oil, Coconut

Daily Goals
total fat
13g of 100g (13%)
keyboard_arrow_down
1 tsp ground cumin
1 tsp (4g) Ground Cumin

keyboard_arrow_down
1 tsp paprika powder or chili powder
1 tsp (2.7g) Spices, Chili Powder

Daily Limits
net carbs
0.4g of 15g (3%)
Daily Goals
total fat
0.39g of 100g (0%)