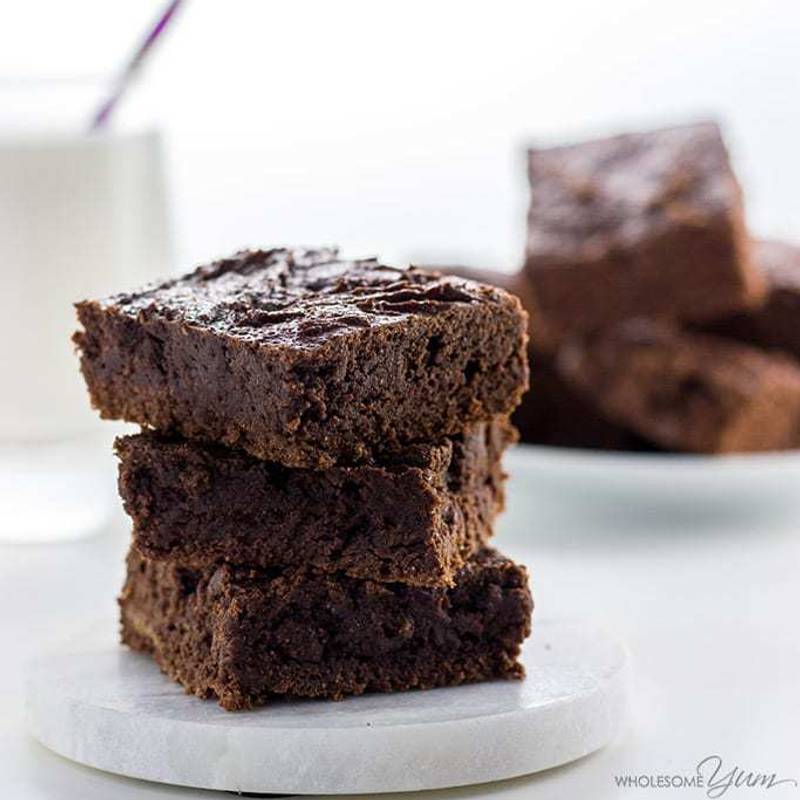 Easy Paleo Low Carb Brownieswith Almond Butter - 5 Ingredients (Nightshade-Free Recipe Analysis)
This fudgy low carb brownieswith almond butter need just 5 ingredients and a few minutes prep! Everyone will love these easy paleo brownies.
Full recipe at www.wholesomeyum.com
Ingredients
keyboard_arrow_down
1 cup Almond butter
1 cup (256g) Nuts, Almond Butter, Plain, Without Salt Added

keyboard_arrow_down
4 large Egg
4 large (200g) Egg, Whole, Raw, Fresh

keyboard_arrow_down
1/2 cup Cocoa powder
0.5 cup (43g) Cocoa, Dry Powder, Unsweetened

keyboard_arrow_down
3/4 cup Erythritol ((or any granulated sweetener))
0.75 cup (144g) 100% Pure Erythritol Crystals

keyboard_arrow_down
1 1/2 tbsp Coconut flour
1.5 tbsp (12g) Coconut Flour

Ingredients
ORGANIC COCONUT (CONTAINS COCONUT).
May not be a complete representation of the selected category.
keyboard_arrow_down
1/8 tsp Sea salt (*)
0.13 tsp (0.75g) Salt, Table