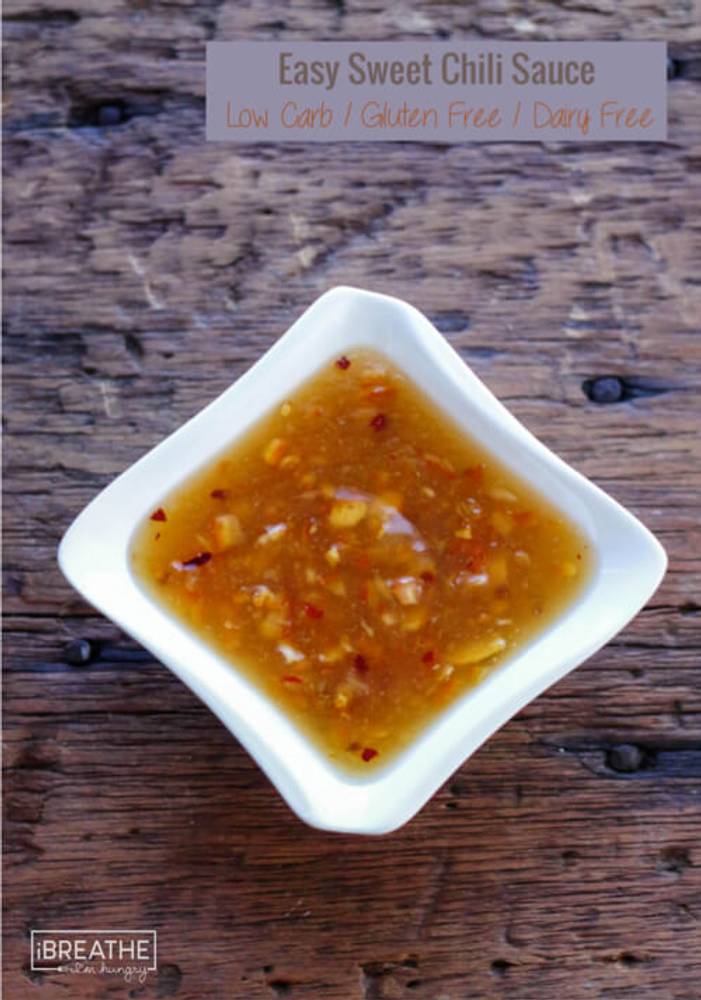 Low Carb Sweet Chili Dipping Sauce (Low Starch Recipe Analysis)
This easy low carb sweet chili dipping sauce is spicy and sweet - the perfect compliment to chicken, shrimp or fish! Keto and atkins friendly!
Full recipe at www.ibreatheimhungry.com
Ingredients
keyboard_arrow_down
1 cup sugar free orange marmalade
1 cup (320g) Marmalade, Orange

Daily Limits
starchestimated
18g of 5g (358%)
keyboard_arrow_down
1 Tbsp lime juice
1 tbsp (15g) Lime Juice, Raw

keyboard_arrow_down
1 Tbsp fish sauce
1 fillet (79g) Fish, Cisco, Raw

keyboard_arrow_down
1/4 tsp minced habanero (or to taste)
0.25 tsp (1.3g) Habanero

Ingredients
Fresh Habanero Pepper Mash (water, Red Habanero Peppers With Seeds), Fresh Carrot, Fresh Onion, Acidulant (natural Lime Juice), White Vinegar, Fresh Garlic, Salt, Antioxidant (citric Acid), Stabilizer (xanthan Gum).
May not be a complete representation of the selected category.
keyboard_arrow_down
1/2 tsp dried red pepper flakes
0.5 tsp (0.07g) Peppers, Sweet, Red, Freeze-dried

Daily Limits
starchestimated
0.004g of 5g (0%)
keyboard_arrow_down
1/4 tsp pinch of salt
0.5 g (0.5g) Salt, Table

keyboard_arrow_down
1/4 tsp sesame oil
0.25 tsp (1.1g) Oil, Sesame, Salad Or Cooking