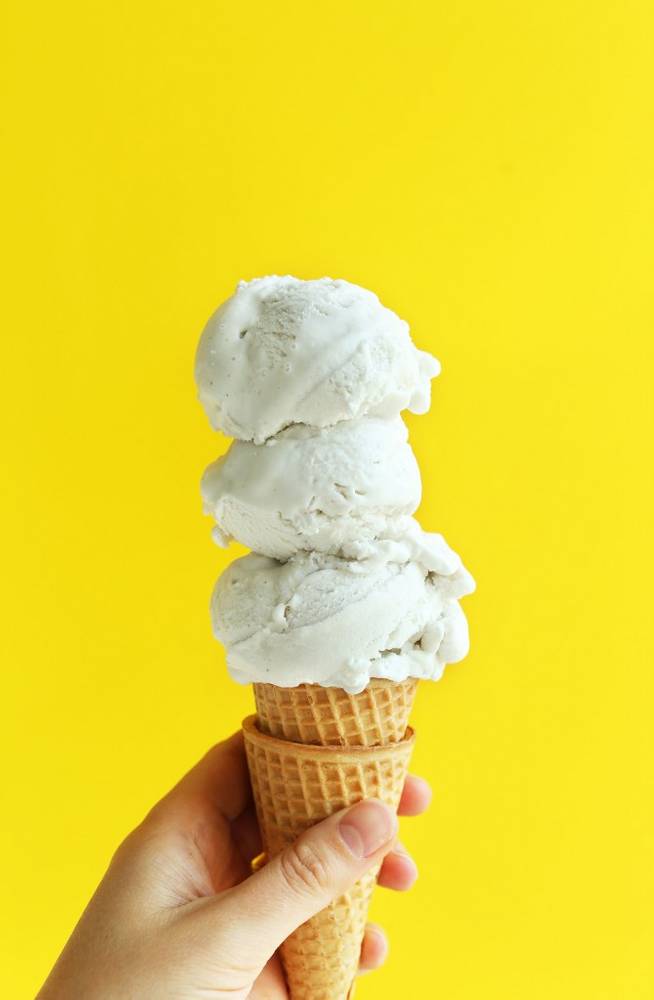 Vanilla Bean Coconut Ice Cream (Gluten-Free Nightshade-Free Recipe Analysis)
Perfect Vanilla Bean Coconut Ice Cream! Just 5 ingredients, simple methods, and insanely creamy results!
Full recipe at minimalistbaker.com
Ingredients
keyboard_arrow_down
2 14-ounce cans coconut cream* or full-fat coconut milk
28 ounce (794g) Nuts, Coconut Cream, Canned, Sweetened

keyboard_arrow_down
1/2 cup organic cane sugar ((sub up to half with agave nectar or maple syrup))
0.5 cup (168g) Organic Raw Agave Nectar

Ingredients
ORGANIC RAW BLUE AGAVE NECTAR.
May not be a complete representation of the selected category.
keyboard_arrow_down
1 pinch sea salt
0.5 g (0.5g) Salt, Table

keyboard_arrow_down
1 vanilla bean pod ((split and scraped // or 1/4 - 1/2 tsp vanilla powder per 1 pod))
0.25 tsp (0.66g) Beans, Fava, In Pod, Raw

keyboard_arrow_down
2 tsp pure vanilla extract
2 tsp (8.4g) Vanilla Extract