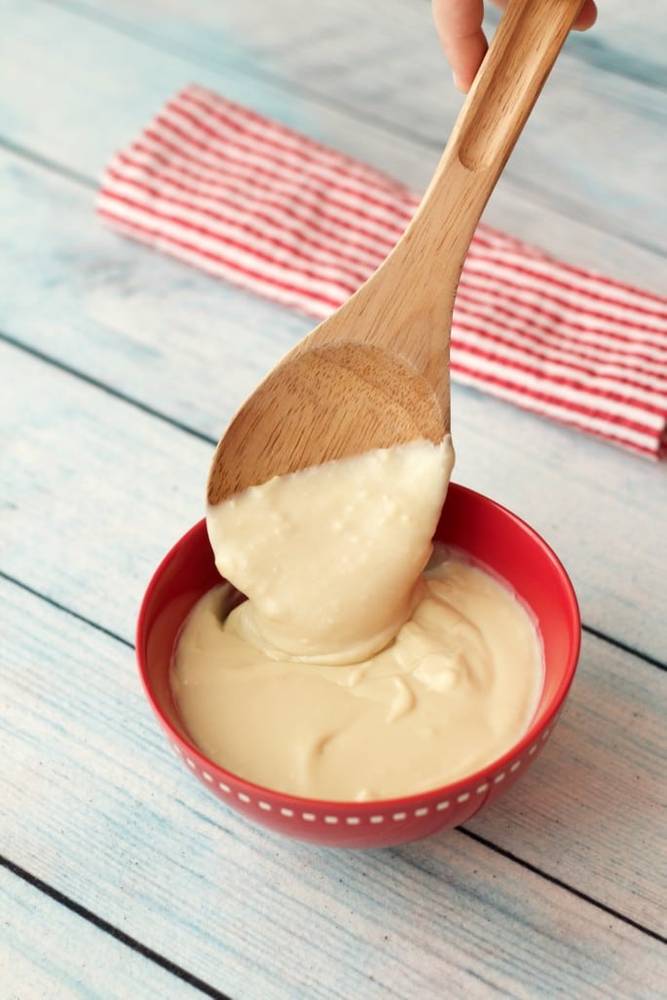 Vegan White Sauce (Bechamel) (Nightshade-Free Recipe Analysis)
3-ingredient vegan white sauce Also called bechamel sauce, this simple sauce is creamy, wholesome and delicious and can be used whenever you need a white sauce.
Full recipe at lovingitvegan.com
Ingredients
keyboard_arrow_down
3 Tbsp Olive Oil
3 tbsp (41g) Oil, Olive, Salad Or Cooking

keyboard_arrow_down
2 Tbsp All Purpose Flour
2 tbsp (15g) All Purpose Flour

Ingredients
BLEACHED WHEAT FLOUR MALTED BARLEY FLOUR, NIACIN, IRON, THIAMINE MONONITRATE, RIBOFLAVIN, FOLIC ACID.
May not be a complete representation of the selected category.
keyboard_arrow_down
2 Cups Soy Milk (or other non-dairy milk)
2 cup (488g) Milk, Imitation, Non-soy

keyboard_arrow_down
1/4 tsp Black Pepper
0.25 tsp (0.57g) Spices, Pepper, Black

keyboard_arrow_down
1/4 tsp Sea Salt
0.25 tsp (1.5g) Salt, Table