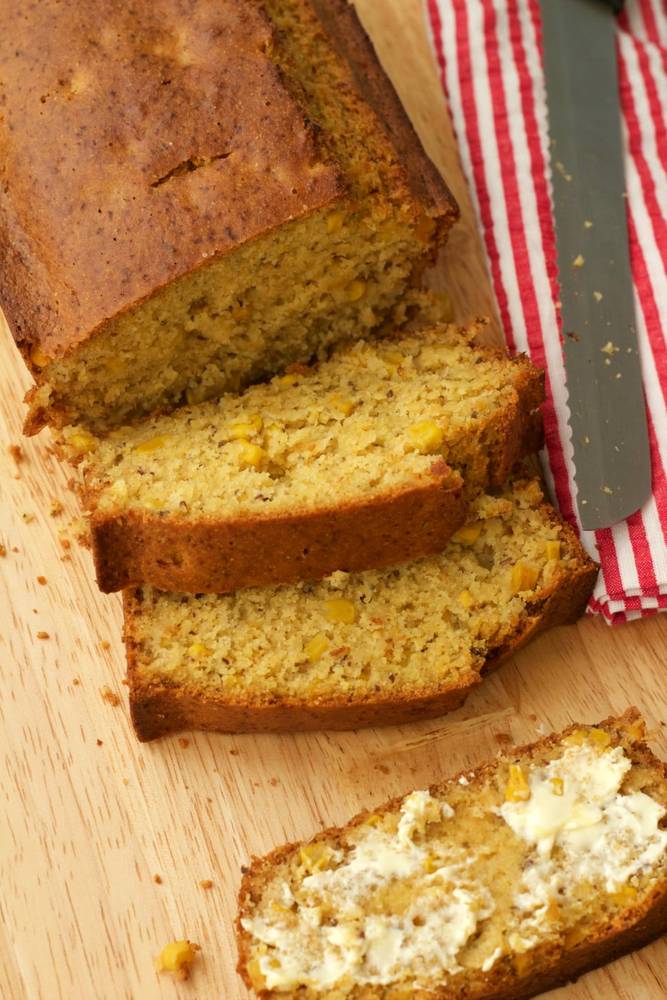 Vegan Cornbread (Nightshade-Free Recipe Analysis)
Perfectly sweet vegan cornbread with whole corn kernels. Wonderfully moist and tender and makes the perfect side dish. Ideal comfort food!
Full recipe at lovingitvegan.com
Ingredients
keyboard_arrow_down
1 heaped cup (175g) Yellow Cornmeal
175 g (175g) Cornmeal, Yellow (navajo)

keyboard_arrow_down
1 cup + 3 Tbsp (150g) All Purpose Flour
150 g (150g) All Purpose Flour

Ingredients
BLEACHED WHEAT FLOUR MALTED BARLEY FLOUR, NIACIN, IRON, THIAMINE MONONITRATE, RIBOFLAVIN, FOLIC ACID.
May not be a complete representation of the selected category.
keyboard_arrow_down
1 tsp Baking Powder
1 tsp (5g) Leavening Agents, Baking Powder, Low-sodium

keyboard_arrow_down
1 tsp Baking Soda
1 tsp (4.6g) Leavening Agents, Baking Soda

keyboard_arrow_down
1/2 tsp Salt
0.5 tsp (3g) Salt, Table

keyboard_arrow_down
1/2 cup (115g) Vegan Butter
115 g (115g) Butter, Clarified Butter (ghee)

keyboard_arrow_down
1/2 cup (100g) Brown Sugar
100 g (100g) Sugars, Brown

keyboard_arrow_down
2 Tbsp (30ml) Golden or Maple Syrup
2 tbsp (40g) Syrups, Maple

keyboard_arrow_down
1 Flax Egg
1 tbsp, whole (10g) Seeds, Flaxseed

keyboard_arrow_down
1 cup (240ml) Soy Milk (or other non-dairy milk)
1 cup (244g) Milk, Imitation, Non-soy

keyboard_arrow_down
1 Tbsp (15ml) Apple Cider Vinegar
1 tbsp (15g) Vinegar, Cider

keyboard_arrow_down
1 15oz (425g) Can Whole Sweet Corn
15 oz (425g) Corn, Sweet, Yellow, Raw