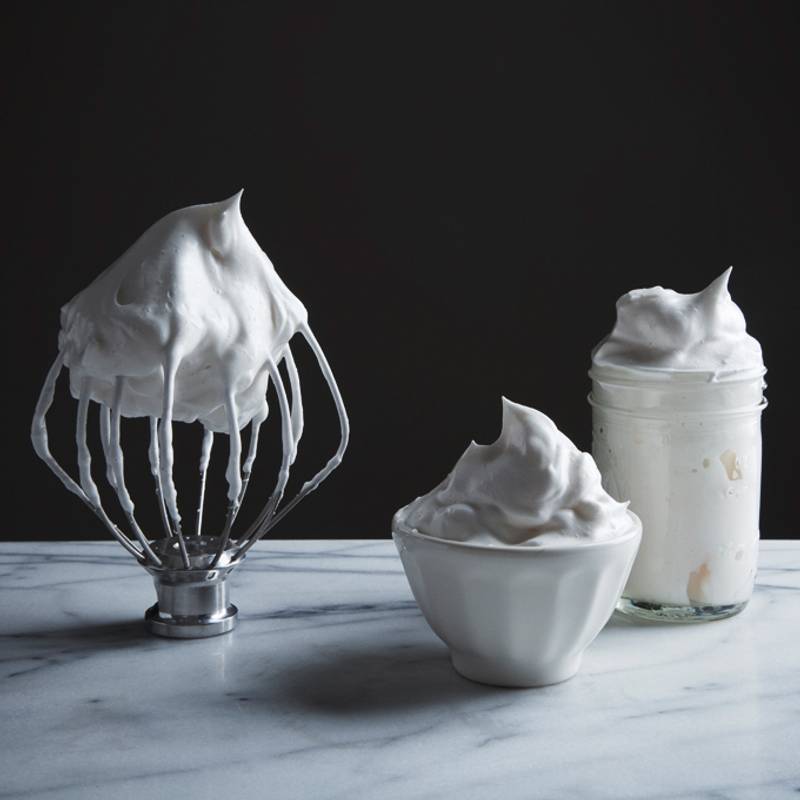 Aquafaba Marshmallow Fluff (Gluten-Free Nightshade-Free Vegan Recipe Analysis)
Who knew that the secret to awesome vegan fluff could be found in a can of chickpeas?! This aquafaba marshmallow fluff is an exact match for egg-white based fluffernutter and it's so simple to make!
Full recipe at www.picklesnhoney.com
Ingredients
keyboard_arrow_down
½ cup organic fine white sugar
0.5 cup (101g) Sugars, Granulated

keyboard_arrow_down
liquid from one 15-ounce can of unsalted chickpeas (about ⅔ cup), chilled
15 ounce (425g) Chickpeas (garbanzo Beans, Bengal Gram), Mature Seeds, Raw

keyboard_arrow_down
¼ teaspoon fresh lemon juice
0.25 tsp (1.3g) Lemon Juice, Raw

keyboard_arrow_down
¼ teaspoon pure vanilla extract
0.25 tsp (1.1g) Vanilla Extract

keyboard_arrow_down
½ tablespoon arrowroot starch
0.5 tbsp (4g) Raw Foods Arrowroot Starch

Ingredients
ARROWROOT STARCH.
May not be a complete representation of the selected category.