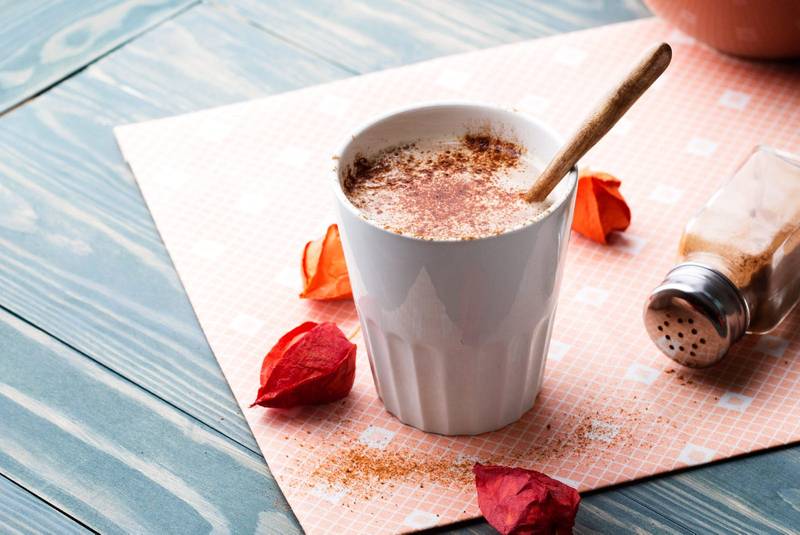 Keto pumpkin spice latte (Keto Recipe Analysis)
Whip up this slurp-a-licious latte, and feel the coffee and pumpkin love wrap your senses in a big warm hug. A perfect keto snack for fall or anytime. You want this.
Full recipe at www.dietdoctor.com
Compliance
Based on the Keto way of eating preset. View more Keto recipes.
Daily Limits
net carbs
3.4g of 15g (23%)
Daily Goals
total fat
46g of 100g (46%)
Ingredients
keyboard_arrow_down
1 oz. unsalted butter
1 oz (28g) Butter, Without Salt

Daily Limits
net carbs
0.03g of 15g (0%)
Daily Goals
total fat
46g of 100g (46%)
keyboard_arrow_down
1 tsp pumpkin pie spice
1 tsp (1.7g) Spices, Pumpkin Pie Spice

Daily Limits
net carbs
1.9g of 15g (12%)
Daily Goals
total fat
0.43g of 100g (0%)
keyboard_arrow_down
1 - 2 tsp instant coffee powder
1 tsp (1g) Beverages, Coffee, Instant, Regular, Powder

Daily Limits
net carbs
1.5g of 15g (10%)
Daily Goals
total fat
0.01g of 100g (0%)
keyboard_arrow_down
1 cup boiling water
1 cup (237g) Beverages, Water, Tap, Drinking