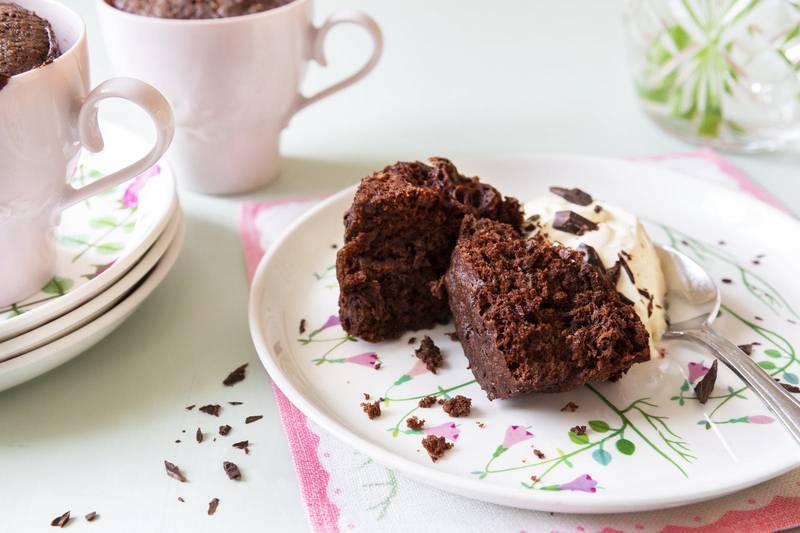 Keto chocolate muffin in a mug (Gluten-Free Nightshade-Free Recipe Analysis)
Grab your favorite mug and whip up these super quick and easy lip-smacking keto muffins with a robust chocolate taste. A gluten and dairy-free treat, ready in 5 minutes! No microwave? No problems. You can bake them in the oven as well.
Full recipe at www.dietdoctor.com
Ingredients
keyboard_arrow_down
2 tbsp almond flour or hazelnut flour
2 tbsp (1.9g) Almond Flour

Ingredients
BLANCHED ALMOND FLOUR.
May not be a complete representation of the selected category.
keyboard_arrow_down
1 tbsp cocoa powder
1 tbsp (5.4g) Cocoa, Dry Powder, Unsweetened

keyboard_arrow_down
1 tbsp erythritol (optional)
1 tbsp (12g) 100% Pure Erythritol Crystals

keyboard_arrow_down
1/2 tsp baking powder
0.5 tsp (2.5g) Leavening Agents, Baking Powder, Low-sodium

keyboard_arrow_down
1/4 tsp vanilla extract
0.25 tsp (1.1g) Vanilla Extract

keyboard_arrow_down
1 pinch salt
0.5 g (0.5g) Salt, Table

keyboard_arrow_down
1 egg
1 medium (44g) Egg, Whole, Raw, Fresh

keyboard_arrow_down
1 1/2 tbsp melted coconut oil or butter
1.5 tbsp (20g) Oil, Coconut

keyboard_arrow_down
1/2 oz. sugar-free dark chocolate
0.5 oz (14g) Baking Chocolate, Unsweetened, Squares

keyboard_arrow_down
1/2 tsp coconut oil or butter for greasing the mugs
0.5 tsp (2.3g) Oil, Coconut