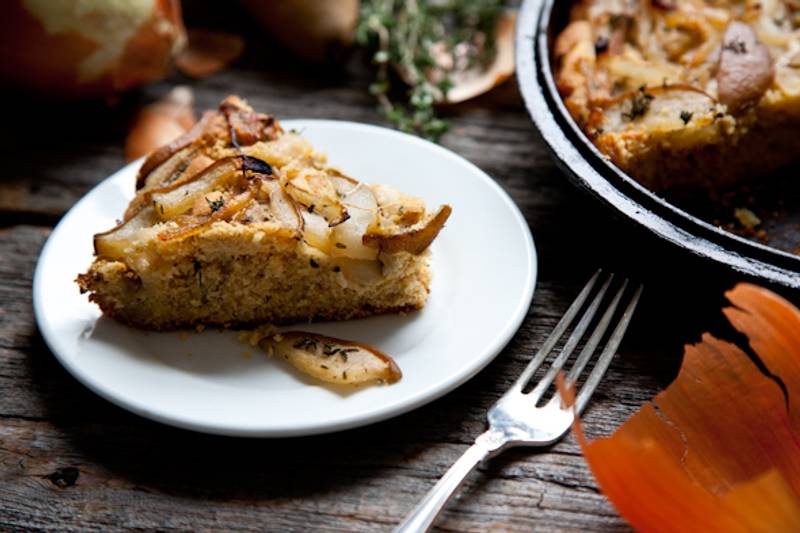 Simple Vegan Cornbread (Nightshade-Free Vegan Recipe Analysis)
Simple and vegan, with a dense, cake-like texture. This cornbread takes less than 30 minutes to come together and could easily be adapted to include fun add-ins!
Full recipe at www.picklesnhoney.com
Ingredients
keyboard_arrow_down
1 cup finely ground cornmeal
1 cup (149g) Stone Ground Cornmeal

Ingredients
100% STONE GROUND YELLOW CORNMEAL.
May not be a complete representation of the selected category.
keyboard_arrow_down
¾ teaspoon fine sea salt
0.75 tsp (4.5g) Salt, Table

keyboard_arrow_down
2 flax eggs (2 tablespoons ground flax, 6 tablespoons warm water)
2 tbsp (30g) Beverages, Water, Tap, Drinking

keyboard_arrow_down
1 tablespoon baking powder
1 tbsp (15g) Leavening Agents, Baking Powder, Low-sodium

keyboard_arrow_down
1 cup whole wheat pastry flour (all-purpose flour would also work)
1 cup (125g) Wheat Flour, White, All-purpose, Unenriched

keyboard_arrow_down
¼ cup melted coconut oil, plus extra for greasing the pan
0.25 cup (54g) Oil, Coconut

keyboard_arrow_down
1 cup unsweetened almond milk
1 cup (262g) Beverages, Almond Milk, Unsweetened, Shelf Stable

keyboard_arrow_down
¼ cup pure maple syrup (or a maple/agave blend)
0.25 cup (80g) Syrups, Maple