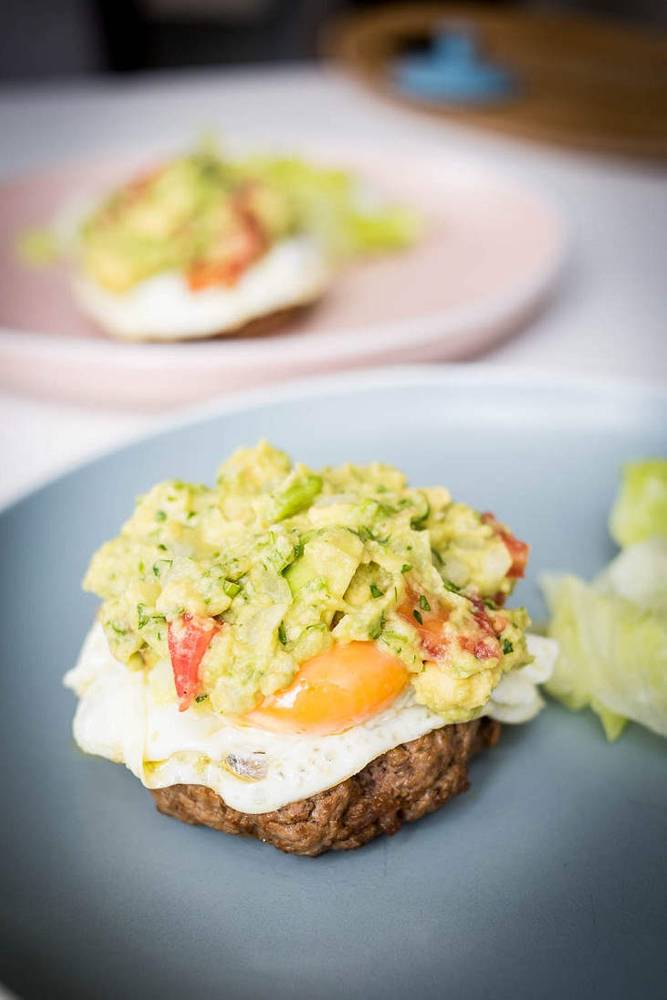 Keto Guacamole Burgers (Low Starch Gluten Free Recipe Analysis)
Guacamole makes everything better, including burgers.
Full recipe at ketosummit.com
Ingredients
keyboard_arrow_down
300 g (10.5 oz) ground beef
300 g (300g) Beef, Grass-fed, Ground, Raw

keyboard_arrow_down
2 eggs
2 medium (88g) Egg, Whole, Raw, Fresh

Daily Limits
starchestimated
0.31g of 5g (6%)
keyboard_arrow_down
2 Tablespoons (30 ml) coconut oil, to cook with
2 tbsp (27g) Oil, Coconut

keyboard_arrow_down
1/2 cup (120 g) guacamole
120 g (120g) Guacamole

Daily Limits
starchestimated
4g of 5g (79%)
Ingredients
Avocado, Serrano Peppers, Dehydrated Onion, Salt, Dehydrated Garlic, White Pepper.
May not be a complete representation of the selected category.