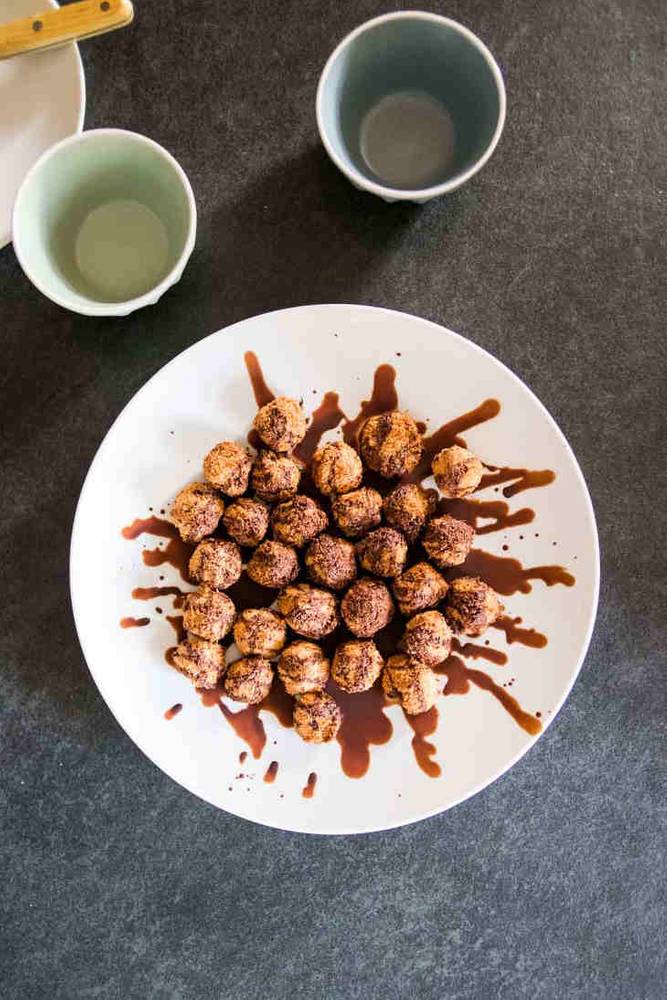 Keto Coconut Macaroons with Chocolate Drizzle (Keto Recipe Analysis)
These tasty coconut cookies are perfect for snacking or sharing.
Full recipe at ketosummit.com
Compliance
Based on the Keto way of eating preset. View more Keto recipes.
Daily Limits
net carbs
36g of 15g (242%)
Daily Goals
total fat
91g of 100g (91%)
Ingredients
keyboard_arrow_down
1.5 cups (120 g) unsweetened shredded coconut
120 g (120g) Shredded Unsweetened Coconut

Daily Goals
total fat
72g of 100g (72%)
Ingredients
UNSULFURED COCONUT.
May not be a complete representation of the selected category.
keyboard_arrow_down
2 large egg whites
2 large (66g) Egg, White, Raw, Fresh

Daily Limits
net carbs
0.48g of 15g (3%)
Daily Goals
total fat
0.11g of 100g (0%)
keyboard_arrow_down
2 Tablespoons erythritol + additional stevia, to taste
2 tbsp (24g) 100% Pure Erythritol Crystals

Daily Limits
net carbs
24g of 15g (160%)
keyboard_arrow_down
1 teaspoon (5 ml) vanilla extract
1 tsp (4.2g) Vanilla Extract

Daily Limits
net carbs
0.53g of 15g (4%)
Daily Goals
total fat
0.003g of 100g (0%)
keyboard_arrow_down
1/4 tsp Dash of salt
0.5 g (0.5g) Salt, Table

keyboard_arrow_down
1 oz (28 g) 100% dark chocolate
1 oz (28g) Baking Chocolate, Unsweetened, Squares

Daily Limits
net carbs
3.4g of 15g (22%)
Daily Goals
total fat
15g of 100g (15%)
keyboard_arrow_down
1 teaspoon (5 ml) coconut oil
1 tsp (4.5g) Oil, Coconut

Daily Goals
total fat
4.5g of 100g (4%)