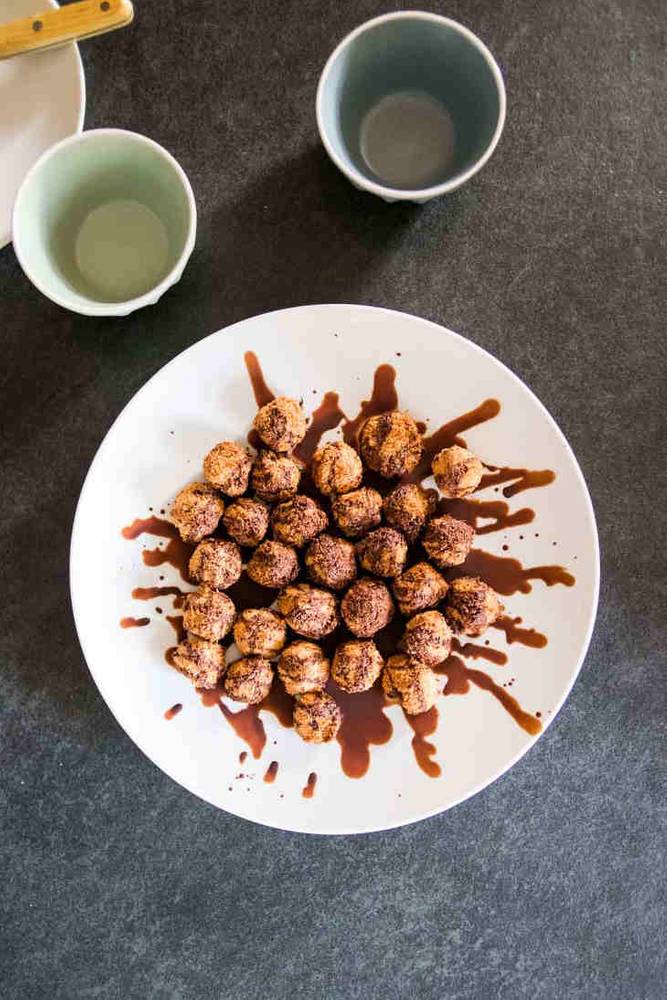 Keto Coconut Macaroons with Chocolate Drizzle (London As Diet Inspired Recipe Analysis)
These tasty coconut cookies are perfect for snacking or sharing.
Full recipe at ketosummit.com
Ingredients
keyboard_arrow_down
1.5 cups (120 g) unsweetened shredded coconut
120 g (120g) Shredded Unsweetened Coconut

Daily Limits
starchestimated
0g of 5g (0%)
Ingredients
UNSULFURED COCONUT.
May not be a complete representation of the selected category.
keyboard_arrow_down
2 large egg whites
2 large (66g) Egg, White, Raw, Fresh

Daily Limits
starchestimated
0.01g of 5g (0%)
keyboard_arrow_down
2 Tablespoons erythritol + additional stevia, to taste
2 tbsp (24g) 100% Pure Erythritol Crystals

Daily Limits
starchestimated
24g of 5g (480%)
keyboard_arrow_down
1 teaspoon (5 ml) vanilla extract
1 tsp (4.2g) Vanilla Extract

Daily Limits
starchestimated
0g of 5g (0%)
Daily Goals
protein
0.003g of 100g (0%)
keyboard_arrow_down
1/4 tsp Dash of salt
0.5 g (0.5g) Salt, Table

keyboard_arrow_down
1 oz (28 g) 100% dark chocolate
1 oz (28g) Baking Chocolate, Unsweetened, Squares

Daily Limits
starchestimated
3.1g of 5g (62%)
keyboard_arrow_down
1 teaspoon (5 ml) coconut oil
1 tsp (4.5g) Oil, Coconut